Menu / Medical treatment fee
Pain and stiff shoulders,
For those suffering from painful symptoms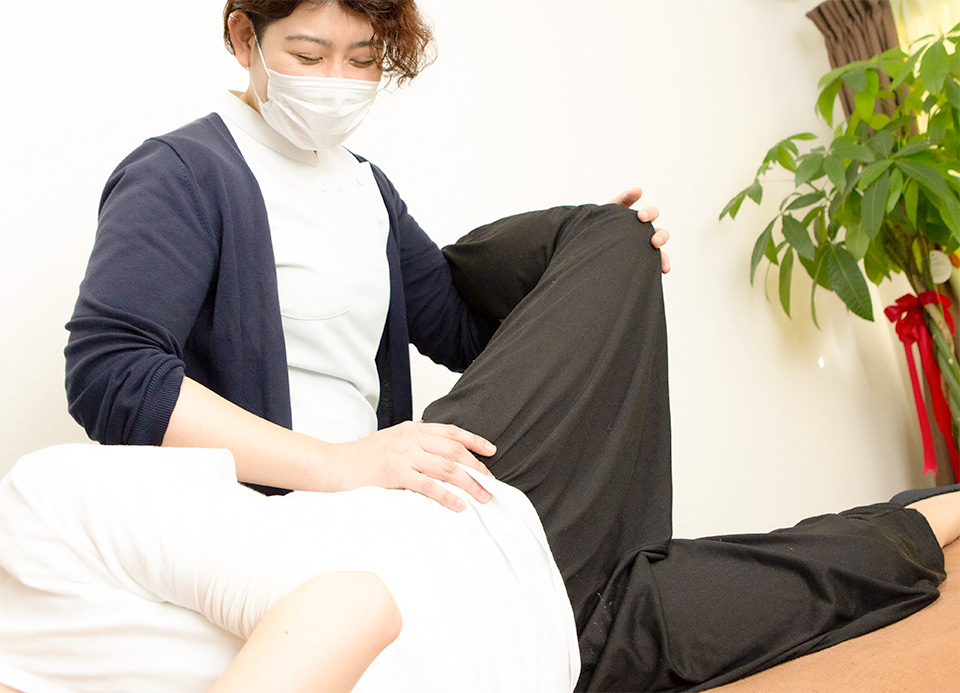 The whole body is adjusted by a unique technique that approaches each joint directly.
It corrects joint distortions, restores muscles to normal positions, restores the body's original movements and functions, and improves symptoms.
Fee
Parts Maintenance


・ We will focus on the areas such as the shoulders, feet, and hips that we care about.

40 minutes ¥ 6,000 (tax included)
Whole Maintenance
・ We will adjust the whole body.
We will maintain the entire body while focusing on the areas of concern.
80 minutes ¥ 10,000 (tax included)
Chills, Swelling,
For those worried about poor metabolism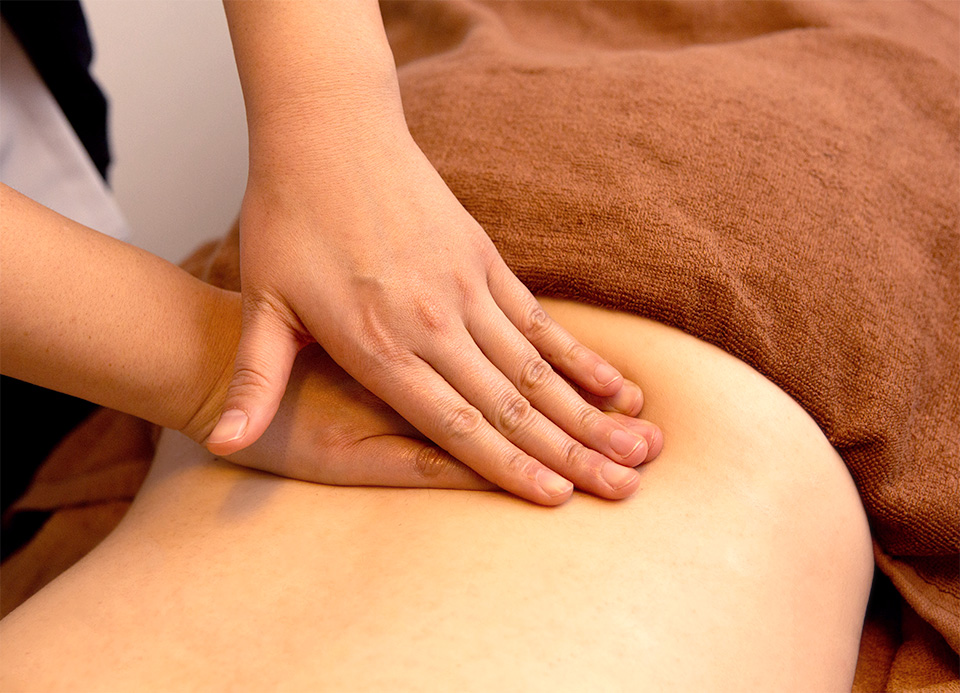 アロマオイルを使用して滞ったリンパの流れを改善し、冷えやむくみ、さらにはストレスを解消します。
It promotes the excretion of accumulated waste products, leading to a healthy condition from deep inside and inside the body.
Fee
Deep Maintenance (shoulder-back-leg)
90 minutes ¥ 12,000 (tax included)
Option (Abdomen, upper arm-hand, all legs)
1Parts ¥ 1,000 (tax included)
3Parts ¥ 2,500 (tax included)
Heavy head,
For those who feel stress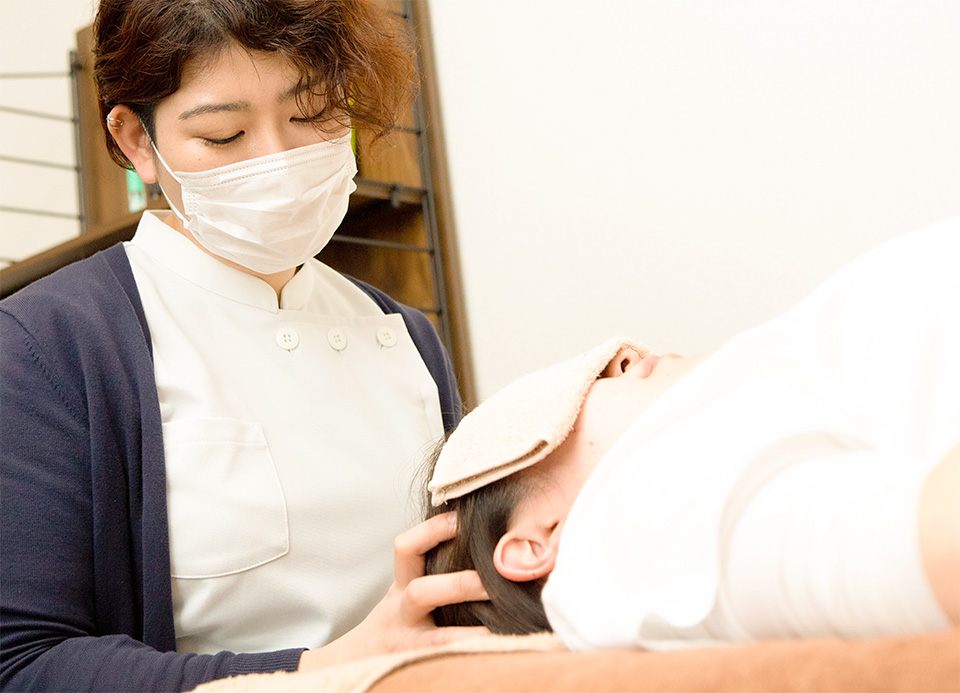 A head massage that is effective for symptoms such as heavy head, not refreshing.
By removing the stiffness of the head, various effects such as improving blood circulation on the scalp, organizing thoughts, good sleep, comfortable breathing, and improving work efficiency can be obtained.
Fee
Quick (head only)
30 minutes ¥ 5,000 (tax included)
Long (head, face, neck, shoulders)
70 minutes ¥ 8,000 (tax included)
As a set with other menus
Further improved effect ☆
For example ...
| | |
| --- | --- |
| Quick30 minutes + Parts40 minutes | ¥ 9,000 (tax included) |
| Quick30分+Whole80分 | ¥13,000(税抜) |
| Quick30 minutes + Deep90 minutes | ¥15,000(税抜) |
A set with Eye & Face (10 ~ 15 minutes) is also recommended ☆
Eye strain, blurred vision,
For those who are worried about swelling of the face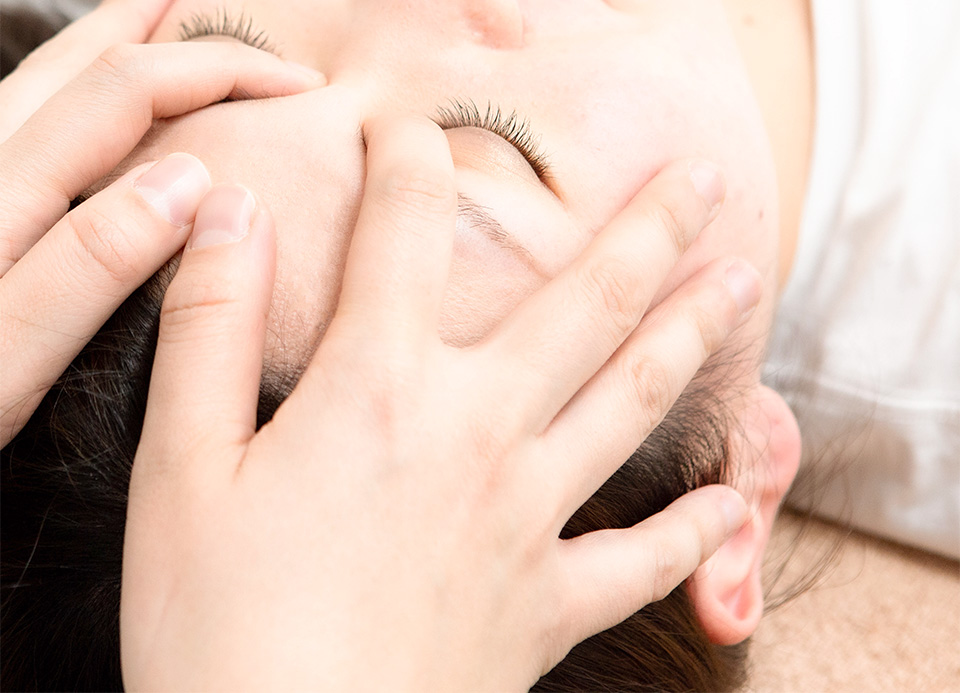 It relaxes the stiff muscles of the face, promotes blood flow, and improves symptoms such as tired eyes and swelling.
Fee
Face & Eye Maintenance
¥ 1,000 (tax included)
* Only available as a set with other menus.